Milwaukee Zoo Field Trip 3.0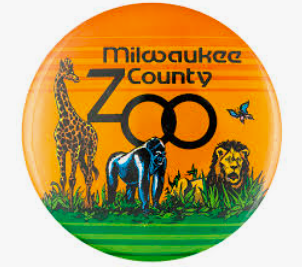 EverGreen Academy students will be going to the Milwaukee Zoo. YES! We really are going this time! But, instead of going on different days with different grades...... WE WERE ABLE TO SECURE BUSING FOR EVERYONE AND NOW we can all go as a whole school. We will all be going on Friday, Oct. 7. Once again, the whole school K4-8th grades will be going to the Milwaukee Zoo on Friday, Oct. 7. All classes will leave EverGreen Schools at 8:45 am and return home before carline (around 2:45). Lunch will be provided (pb&j sandwich, applesauce, carrots, crackers and milk) but students are able to bring their own lunch if they want.
Cost is $8 for students and $20 for chaperones and siblings. We are limited to the number of chaperones riding the bus. Chaperones will be chosen by lottery. Parents may also drive up themselves and will pay at the gate. BUT, we still need to know if you're coming).
PERMISSION SLIP AND MONEY IS STILL DUE ON MONDAY, Sept. 26!! No exceptions.
---