Mr. Nathaniel LaCrue
Middle School Math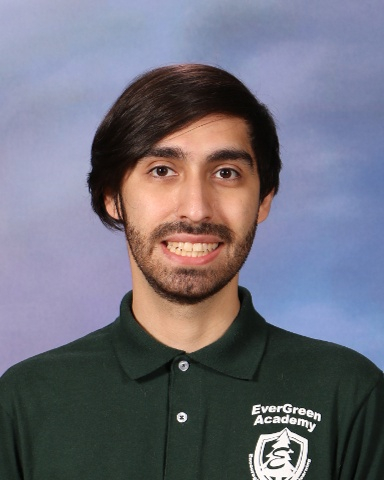 Email:
nathaniel.lacrue@evergreen.k12.wi.us
My name is Nathaniel LaCrue. I have a Bachelor of Arts degree in English – Creative Writing from the University of Colorado, along with a graduate certificate in publishing from the University of Denver. Despite my educational background, I am the middle school math teacher at EverGreen Academy. I am excited to work in education again after a short break to finish my own schooling. I am, of course never finished learning and really, that is what fuels my teaching. I want to bring the same excitement I have for learning to the students of EverGreen.
Before Wisconsin, I lived in Lakewood, CO. Colorado was my home state, but I decided to trade in the mountains for Lake Michigan. I have lived in Wisconsin for a little while now with my best friend, now husband, and our three cats. In my time away from school, I enjoy reading, writing, and playing video games while my cats run circles in my living room.