Mrs. Nancy Bloom
Assistant Director of Development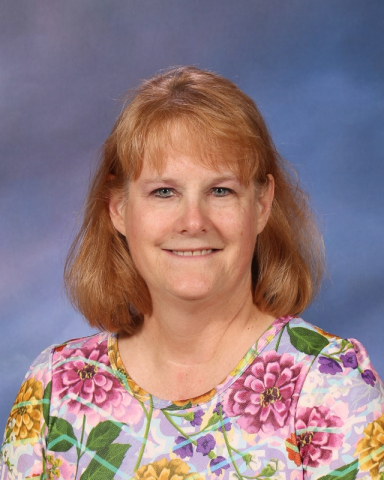 Email:
nancy.bloom@evergreen.k12.wi.us
I am Nancy Bloom and I'm very excited to be a part of the EverGreen Academy staff. I look forward to using my 25+ years of teaching experience to help staff and students grow and become the best that they can be at this amazing school.
I am a very active person, (That's why I have been called the "Energizer Bunny".) and you will see me all over EverGreen's campuses doing what ever I can to help the school grow and prosper. My role at this school has changed from being a classroom teacher to one of supporting those around me. So, you may see me (hopefully not all in one day) helping in carline, writing A+ articles for the Racine Journal Times, searching out grant opportunities, coaching teachers in their craft, encouraging students to do their best in our assessments (NWEA MAP and WI Forward Exam), helping to lead a (PDD) Professional Development training or PLC (Professional Learning Community), moving furniture, or pulling weeds. What ever it takes, I'm willing and able to help!
On a personal note, I have been married to my husband, Greg, for over 35 years and have 3, wonderful, grown boys (Nathan, David and Jon), a beautiful daughter-in law, Kristin, a grandson, Beau Elijah, and a golden retriever named Tess. When I am not "doing school work," you can find me walking my dog, gardening, camping, and reading. I love to stay busy and find immense joy in blessing others by helping and serving whenever I can.