Mr. Edgar Romero
3rd Grade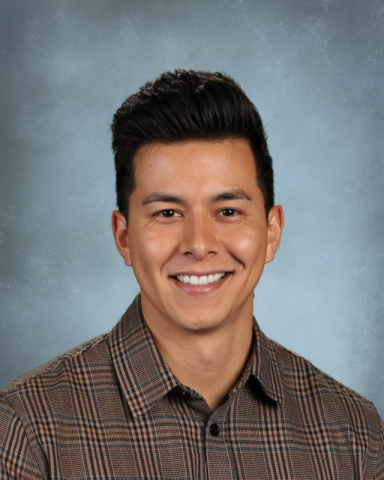 Email:
edgar.romero@evergreen.k12.wi.us
Hello, my is name is Edgar Romero. I am thrilled to say I'm a third-grade teacher at Evergreen Academy. I graduated with a bachelor's degree in Criminal Justice and Spanish from the University of Wisconsin-Parkside. During the spring of 2019, I received a master's degree in Public Administration from the University of Wisconsin-Milwaukee.
I was born and raised in a small town in northern California and currently live in Kenosha. Outside of work, I enjoy going on bike rides, hikes, and working out. I love hanging out with my family and friends. Additionally, my favorite sport is soccer but, I enjoy playing and watching most sports. When I'm at home I prefer to read, play video games, and work on home improvement projects.
I have been blessed with a beautiful family. I have a beautiful daughter named Penelope, and a loving wife named Stephanie.
Developing strong relationships is the foundation of everything I do, both professionally and personally. With that being said, this year I look forward to creating a meaningful bond with the students and parents. Can't wait to see how the children grow and develop throughout the year. I intend to create an inviting environment that helps the students feel loved and safe. EverGreen Academy is a great school with amazing teachers and I'm proud to say I'm an EverGreen eagle.
Please contact me if you have any questions. I look forward to meeting you and welcome to the Evergreen Academy family.