Mrs. Alyssa Thoreson
Director of Staff Development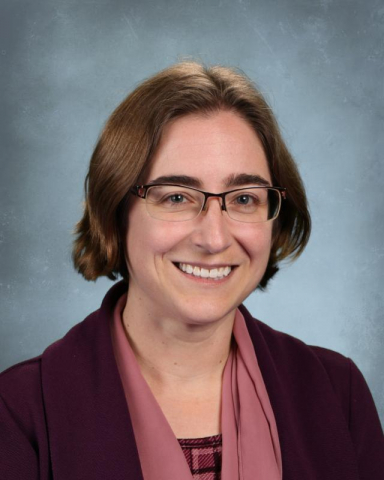 Email:
alyssa.thoreson@evergreen.k12.wi.us
Welcome to EverGreen Academy! I'm Mrs. Thoreson, an eighteenth-year educator. I graduated summa cum laude with a degree and certification in early childhood/early childhood special education from Silver Lake College in Manitowoc, Wisconsin. In the past, I've earned NAEYC and WRISA accreditation, taught students in preschool through elementary grades, worked as a vice principal, and earned the "Teachers Are Tops" award. This is my ninth year with EverGreen Academy.
This is my fifth year as an administrator. I work with teachers to continue providing our students with a positive and nurturing environment where they can grow through appropriately challenging experiences.
When I'm not at school, I enjoy spending time with my family. Our happy place is Barnes & Noble, but we also enjoy going on adventures to learn about the world.
I look forward to working with all of the families of EverGreen Academy. Please contact me if you have any questions throughout the year!