Mrs. Ammie Roberson
Middle School Teacher's Assistant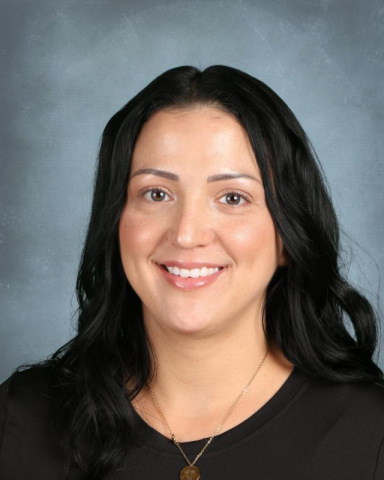 Email:
ammie.roberson@evergreen.k12.wi.us
Hello Evergreen Families. My name is Ammie Roberson, and I am thrilled to be Evergreen's newest Math Teaching Assistant. I am looking forward to meeting all the students here at Evergreen.
My husband Keoni and I have been married since 2015 and we have six children – four boys and two girls. They keep us on our toes daily. What might seem like chaos to some is my normal. I love kids and wouldn't change my busy life for anything.
I was born and raised in Southeastern Wisconsin and attended schools locally. I attended Gateway Technical College for Nursing and Criminal Justice, obtaining 97 completed college credits. I have recently transferred to Southern New Hampshire University and will graduate in the spring of 2023, with my bachelor's degree in Psychology with a Concentration in Child and Adolescent Development. I will then continue to obtain my Master's in Child & Developmental Psychology. My plan is to become a teacher here at Evergreen in the future.
Prior to teaching, I was a Probation and Parole Agent for the State of Wisconsin. My children have attended Evergreen since 2020. It was then that I realized my love for Evergreen's vision and mission and knew I wanted to be a part of something great. I look forward to growing with Evergreen students and staff in the years to come. I adore children and teaching and can't wait to begin the school year.
I love inspirational quotes, Hobby Lobby, singing, playing piano, and dancing. In my spare time I love crafting, writing, and hanging out with my nieces and nephews. I take pride in being "Auntie Snacky" or known as the fun aunt. Family is huge to me and a big part of my life. I wouldn't be where I am today without them.
I can't wait to get see everyone soon.