Mrs. Jackie Costabile
Art Specialist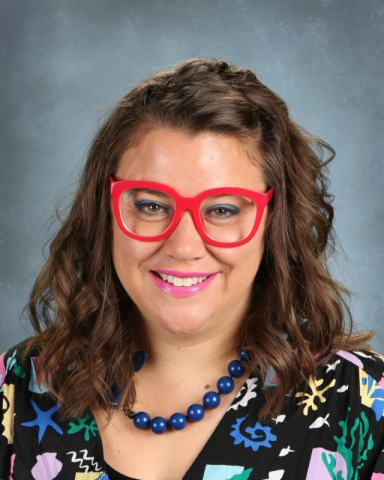 Email:
jackie.costabile@evergreen.k12.wi.us
Hello! My name is Jackie Costabile and I have been teaching art at EverGreen since 2018. I am so excited for this year!
I am looking forward to seeing our returning students and meeting new ones. I have so many amazing projects planned for this year! I grew up in Illinois and have loved art and making things my whole life. I took every art class my high school had to offer and went on to study Interior Design at University of Wisconsin-Madison, where I received my Bachelor's degree. I worked as a designer for a few years before taking time off to raise my kids. During that time I learned to quilt and rekindle my passion for fiber arts and sewing. I am currently seeking a Master's degree in Art Education from the Art of Education University, where I am able to apply everything I learn directly to the classroom! It's a blast!
I want to give students the opportunity to try many types of art in class. We will work with a range of supplies and materials. I know not everyone loves art, but I want students to know that my class is a safe place to experiment, try new things, and it is okay to fail. Art is a process and oftentimes things don't turn out the way we want. The main thing is for students to TRY and put in EFFORT. I hope together we can find new ways for students to express themselves and enjoy creating!
I will be using Artsonia this year to share students' work with their families. You will receive an email to sign up and then you will be able to view your student's work. Please feel free to contact me at anytime!