Mrs. Lisa DeMali
5th Grade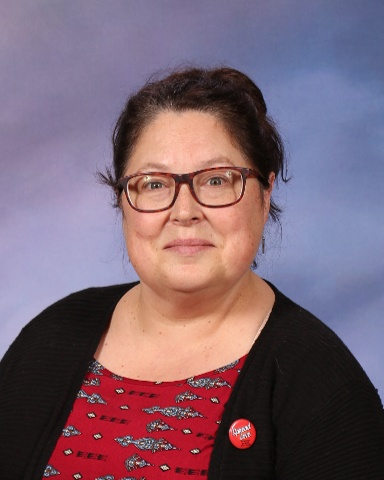 Email:
lisa.moore@evergreen.k12.wi.us
Hello, my name is Lisa DeMali and I this is my fourth year at Evergreen Academy, and I cannot wait to get started! This will be my second year in 5th grade at Evergreen although I have taught 5th grade before in Illinois. I am very excited to be getting some of the COVID year students I had before as well as some newcomers.
My educational background: I studied for my BS in Psychology at Loyola University and then studied at National Louis for a Master's in Teaching and a second Master's in Curriculum and Instruction. I am currently in school at University of Phoenix on-line getting my Special Education certification.
My family: I am married my high school sweetheart and share a stepson who turned 14 this summer. We all share a home with a fish tank with African cichlids, and my 17-year-old cat Cooper and our 13-year-old Bichon dog Zoe. We love our family time and hold family dinners sacred where we can catch up and share our lives together.
My philosophy: I use a combination of Love and Logic, Executive Functioning and Growth Mindset in the classroom. Fifth grade is the capstone on elementary school, and I am eager to work with students as they get ready for middle school. It is my job to create opportunities for each child to grow as they are ready.
Curriculum: Some things I am really looking forward to this year are the Human Body, Social Studies survey of the US from the Revolutionary War to the Civil War, Poetry, many many science experiments and STEAM projects. I anticipate many more research projects and presentations due to our classroom set of computers we received last year. Some of these may be Explorers and Scientists.
Availability: I am available after school should you need anything, and the best way to reach me is to text me. I will return texts as soon as I am able and am even reachable in the evenings. You can also email me, but I only check that sporadically and it doesn't appear on my phone. However, I am a phone, text, or email away. You will be hearing regularly from me about your child's accomplishments and breakthroughs. I love to share good news!
I look forward to seeing you and your child soon 😊