Mrs. Lori Adams
Administrative Assistant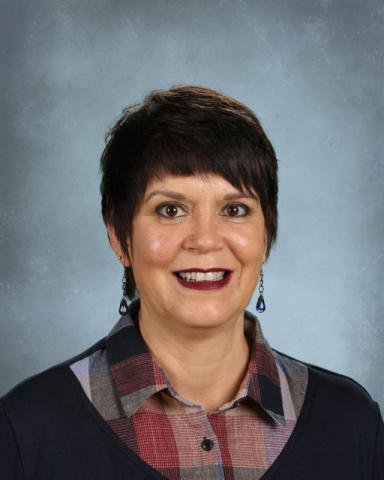 Email:
lori.adams@evergreen.k12.wi.us
My name is Lori Ann Adams, and I am excited to be the Administrative Assistant at EverGreen Academy Middle School. I am proud to be part of the EverGreen staff. My colleagues are amazing, and we have a bond that makes us a dedicated team. I look forward to getting to know all our students and building a wonderful rapport with them.
Most of my education and training was through Gateway Technical School and UW Parkside, majoring in Early Childhood and Special Education. Before joining the EverGreen Academy family, I had the pleasure of working with children from Pre-K to 12th grade at RUSD for the last 17 1/2 years as a Special Education Assistant Teacher. I love working with children, and hope I make a positive impact on their lives.
My husband John and I enjoy spending time with our family and friends. Our children and grandchildren bring us immense joy. We also have two cats that are quite entertaining. When we are not working on our historic house, we like to take weekend getaways to small old towns, go camping, see concerts, and watch sporting events. We also spend quite a bit of time volunteering at Over Our Head Players at 6th Street Theatre… humor is always a plus to have in life.