Ms. Hillary Huck
Director of Operations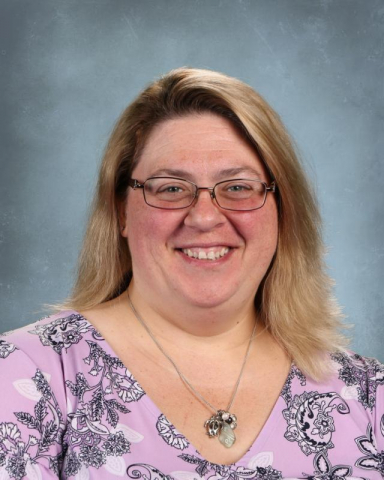 Email:
hillary.huck@evergreen.k12.wi.us
Welcome to EverGreen Academy! My name is Hillary Huck and I am excited about being the Director of Operations.
I was raised in Racine, graduating from Horlick High School in June 1996. From there I attended the University of Wisconsin-Whitewater. My purpose for choosing UWW was because of their renowned Teacher Education program. I knew from a very young age that I wanted to be involved in the education of young children. I would play with my friends and be the "teacher," and when I began babysitting, I would incorporate simple lesson plans, as I felt that there is always something new to learn.
During my student teaching at UW-Whitewater, I participated in an international travel experience which led me to six weeks in Australia. I was with an amazing coordinating teacher and stayed with a family where both husband and wife were educators as well. My 4th/5th grade students in Australia became e-pals with my 4th grade class back in the states, Purdy Elementary in Fort Atkinson, WI. The whole of my student teaching was an amazing and fulfilling experience. I graduated from UW-Whitewater in May of 2001 with a Bachelor of Science in Education with an emphasis in Elementary/Middle and Mathematics.
Upon graduating from Whitewater, I moved north to De Pere, WI and became the 4th grade teacher in a small private school in Seymour. That summer I was blessed with my son, Ian. We moved back to Racine, and I worked one year for Kenosha Unified School District and then took a position at a National Childcare Center as Center Director.
In August of 2011, I joined the Mount Pleasant Renaissance team as the Director and Administrative Assistant. It was a phenomenal school year participating in the birth of a new school which led me to my role changing again. In 2012, I taught a 3rd/4th/5th split class which had so many rewards as well as challenges.
As EverGreen moves in to another year of growth and challenges, we are reminded of the faith, hard work, and dedication that the school community has shown to make EverGreen successful!
My son and I live in Racine with our cats and dogs. Family is very important to us, and we live minutes from my mother and my sister and her family. When I'm not teaching, I am spending time with my family, playing with our dogs, reading, baking, camping, and shopping. I look forward to getting to know all of our students and their families this year. Please do not hesitate to contact me if you have any questions or concerns.