Ms. Lindy Christensen
Music Specialist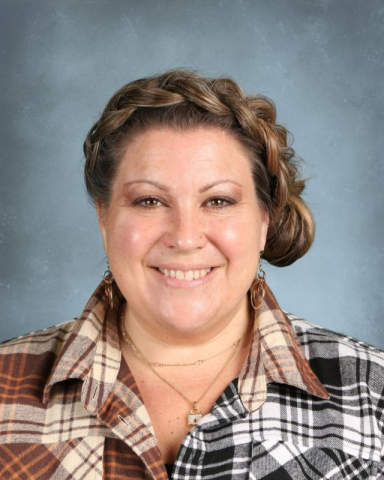 Email:
lindy.christensen@evergreen.k12.wi.us
Hello EverGreen families! My name is Lindy Christensen and I have been teaching General Music with EverGreen Academy since 2018. I have been teaching General Music since 2016 and each year I love it more and more!
Prior to teaching, I was a cake decorator with Festival Foods in Mount Pleasant until 2016. I may have even made a cake or two for your families! During my last year cake decorating I realized that I was ready to start teaching full time and I began the process to find a full time job teaching music.
I graduated from University of Wisconsin-Stevens Point with my Bachelor's degree in Music over 11 years ago and while teaching music was not my primary job, I stayed active with my music career part time. I spent many years conducting and teaching music to both the adult and youth choir at my church in addition to playing the piano and singing weekly at my church in Cudahy, WI.
I love teaching general music, because of the variety it offers our students! Since teaching General Music, I have taught students how to perform, sing, play instruments, compose and create music with software music editing programs and more. I hope to incorporate these things into your student's music curriculum this year. I also love to do cross curricular lessons and am excited to collaborate with our middle school staff to help create lessons our students will not forget!
I am sending some information home with your students that will explain to you how to find me on the Remind app. I use this app as a means of communication to keep you updated with anything Music class related such as, concert dates, field trips, and fundraisers, to name a few. If you have any further questions regarding the app or in general, feel free to contact me via email.
I can't wait to meet and get to know all of you and your students! Thank you for welcoming me into your EverGreen family and community!