Ms. Randi Shaver
1st Grade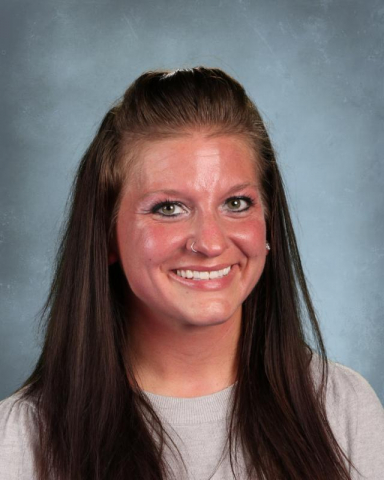 Email:
randi.shaver@evergreen.k12.wi.us
Hello Evergreen Families! My name is Randi Shaver. I started my journey with Evergreen as a 4k parent in 2016 and joined the staff as a K-2 assistant in October 2020. Since then, I have had many opportunities to learn and grow and I am thrilled to now serve as one of the 1st grade teachers.
From a young age, I knew that I wanted to help people and that education is important. I moved from Fond du Lac to Kenosha in 2006 to attend Carthage College, where I earned my Bachelor of the Arts degree in Social Work. Continuing my studies, I earned my Master of Social Work degree from Aurora University with a dual focus in clinical and school social work. I have found myself utilizing the skills and knowledge I acquired during my studies to formulate genuine connections with those around me. I find value in relationships, and I think the statement, "kids won't care what you know, until they know that you care" holds true. I am a firm believer in patience, empathy, hope and hard work and have found great success in implementing all of these in daily practice. Evergreen provides ample opportunity for me to utilize my core values and foster a growth mindset in the students.
I enjoy spending time with my two children (Ethan and Olivia), going to the beach, and cheering on the Green Bay Packers. I love music, movies, reading, laughing and exercising.
Here's to another amazing school year…Gooooooo Eagles!