Ms. Randi Shaver
1st Grade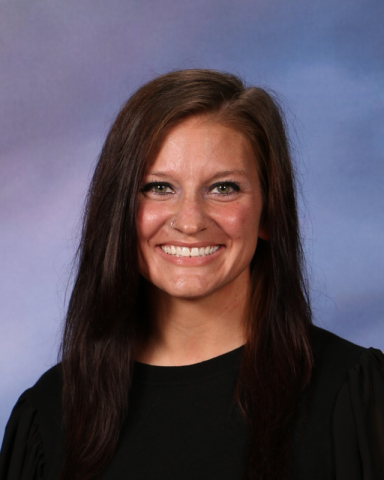 Email:
randi.shaver@evergreen.k12.wi.us
Hello Evergreen Families! My name is Randi Shaver and this is my second year working at Evergreen. I started my journey here as a K-2 assistant, though I spent the majority of last year as a long-term substitute in 4K and 4th grade. Since then, I have had many opportunities to learn and grow and have been able to form genuine relationships with students in every grade. This year I am thrilled to have been invited to serve as one of the first grade teachers!
I grew up in Fond du Lac and moved to southeast Wisconsin in 2006 to attend Carthage College, where I earned my Bachelor of the Arts degree in Social Work. I knew from a young age that education is important and that I wanted to help people. I continued my studies and earned my Masters of Social Work degree from Aurora University with a dual focus in clinical and school social work. I have enjoyed the flexibility of the social work field as I have been able to hold a multitude of roles in various settings, continuing to grow and develop personally and professionally.
I enjoy spending time with my fiancé and two children (Ethan, 4th grade and Olivia, 1st grade), as well as extended family and friends. We particularly enjoy watching the Green Bay Packers each week! I love music, movies and reading and while I've always enjoyed walking, I have a newly adopted gym routine that I look forward to each day.
I am a firm believer in patience, empathy, hope and hard work and have found great success in implementing all of these, everywhere I go. Evergreen provides ample opportunity for me to utilize my core values and I am looking forward to an amazing school year…Gooooooo Eagles!